The team at Our Local Electrician in Melbourne are experts in new switchboard installations and repairs. The switchboard is the central point of your entire home's electrical wiring. It sends electricity from the main supply to a range of circuits all-around your home. Having a well-maintained switchboard is so important to ensure your family's safety.
Electrical switchboards Melbourne
Old switchboards could be a potential harm to the safety of your home and family. They could even be a fire hazard. If your switchboard is old or you still have old school ceramic style fuses, your home doesn't meet the current Australian Standards and it's time for a switchboard upgrade.
Ceramic style fuses were once designed as a safety feature made to disconnect the power when there is an overload on a circuit. Therefore, they can only hold a specific amount of power before they begin to overheat. As a result, your power will cut out completely.
More devices and fancy new appliances means your household power consumption is increasing. Therefore, your house is consuming more power. As a result, it's important that the electricity wires flowing through your house are not outdated.
How do I know if I need to upgrade my switchboard?
If your switchboard has the following features, it's an indication that you require a switchboard upgrade. Our friendly team at Our Local Electrician in Melbourne are licensed technicians that are experts in switchboard upgrades.
Overcrowded with wires
Constant short-circuiting when a few appliances are on
Flickering lights
Rewireable fuses
Buzzing or odd noises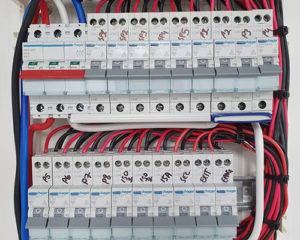 Switchboard upgrades Melbourne
Every switchboard upgrade is different. Depending on your home and budget, we will find a switchboard that meets your needs.
A switchboard upgrade includes replacing all ceramic fuses for new and safe circuit breakers and residual current devices. As a result, your cables will be rewired and placed in a neat formation. Once installation is complete, the entire residential or commercial place will be tested to ensure everything is up to scratch.
New circuit breakers not only protect the wires and safeguard your electronics, but they also ensure safety for your home.
New switchboards Melbourne
If your answer is yes to any of the below questions, then a switchboard upgrade might be the direction you need to go in. Give our friendly team a call on 03 9909 5369 to discuss your switchboard.
Are your fuses blown?
Is your fuse box all over the place?
Does your electricity cut out when you're using one too many appliances?
Is your switchboard making strange noises?
Does your switchboard have the old school ceramic style fuses?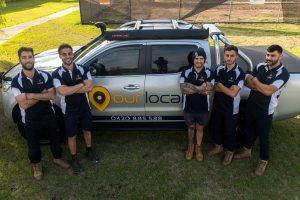 Our Local Electrician provides new switchboards, switchboard upgrades and switchboard repairs in Melbourne for residential and commercial properties. If you're looking for a switchboard electrician, you've found the right place. We are committed to electrical safety when it comes to your switchboard.
With over 15 years of experience and a lifetime labour guarantee, you're assured to have reliable, professional and perfectionist electricians completing the job for you. Our Local Electrician in Melbourne is open 24 hours, 7 days a week for your convenience. Give our friendly team of expert electricians a call on 03 9909 5369 and mention code #localelectrician for a $0 call out fee! We are experts in all electrical services and can solve all your electrical problems.